Award-winning best storage facility
Say goodbye to all your self-storage nightmares with Shalom Storage!
We offer safe, timely and fuss-free full suite transportation and storage services.
You have the comfort knowing that with us, you don't have to lift a finger. Get a free & fast quote today with no obligation!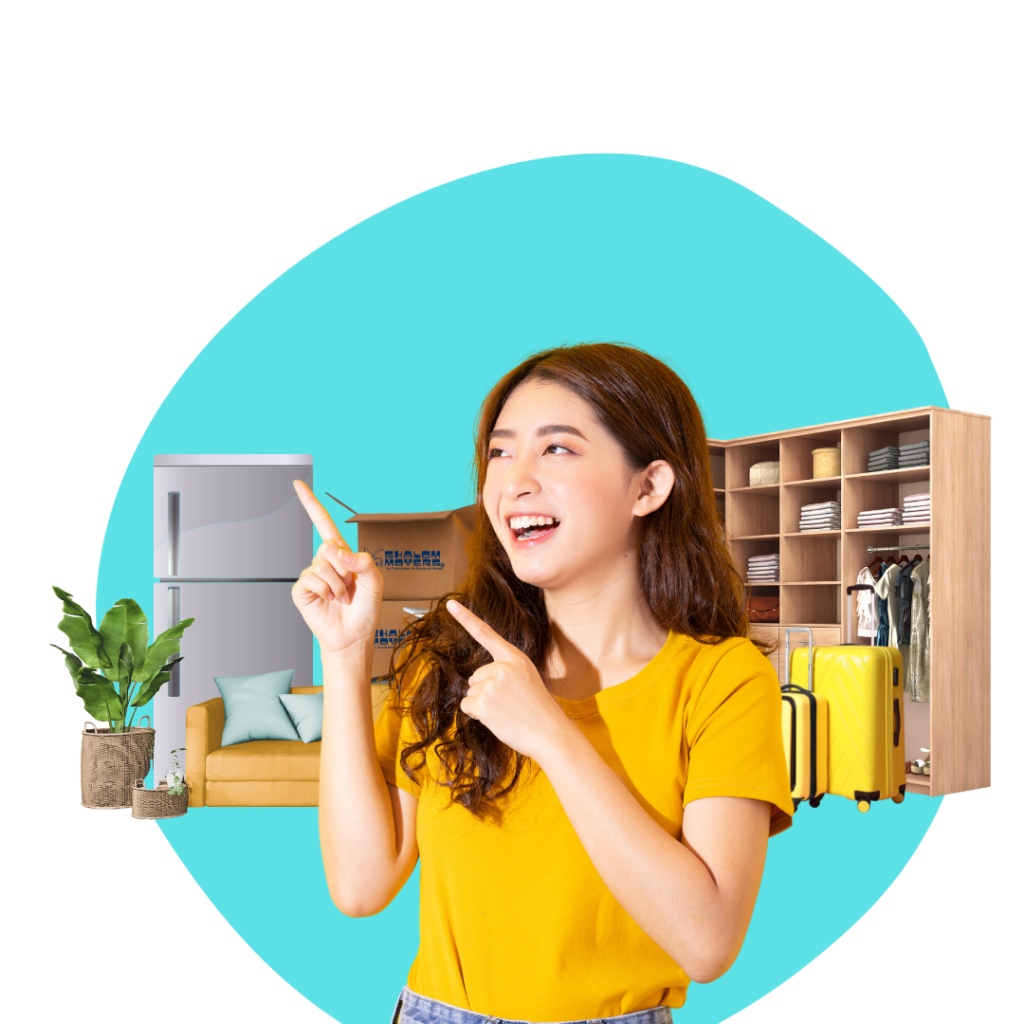 Keep items organised and mind in peace -
all in one move.
Shalom Movers is an award-winning storage and moving company with over 39 years of history. We specialise in professional moving & storage services domestically and internationally and have over 200,000 successful moves in our portfolio. We provide value-added services like dismantling & assembly of bulky items, packing and unpacking of your precious belongings, and experienced handyman services.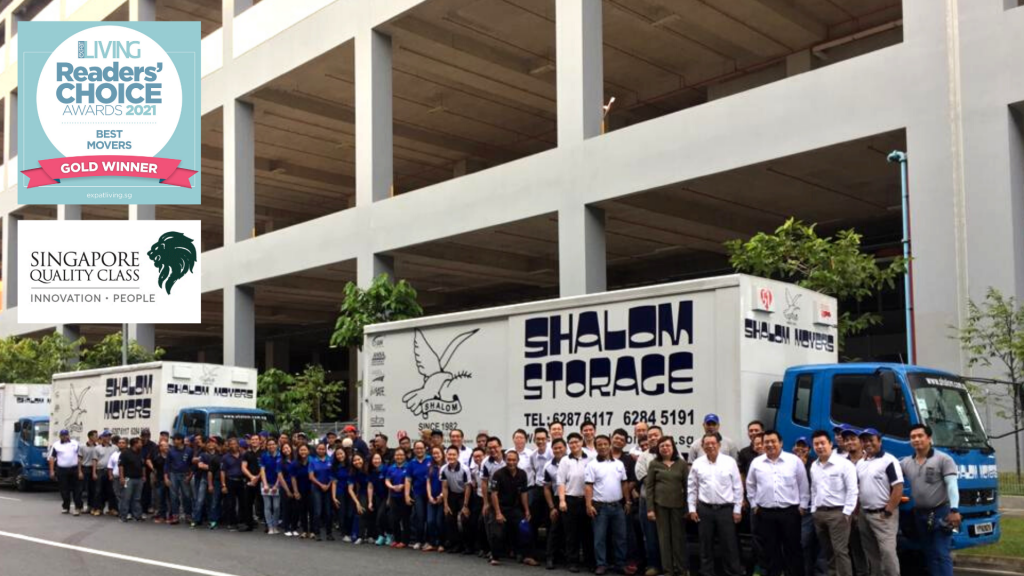 All you have to do is to request for a free virtual/physical quotation with us to get started so that we can provide you with an accurate quote that has all your needs in mind.
You can have the assurance that there is full transparency throughout the process from quotation to moving to storage to re-delivery with minimum effort required from your end. We also offer additional services such as packing & unpacking, dismantling & assembly and other handyman services to ensure a smooth and effortless moving & storage experience for you.
You have the flexibility to choose between short and long-term storage, and specialised storage services for different items in our care.
Our goal is to ensure that you have a stress-free experience when moving with us, so we keep our moving process very simple. You can also depend on us to provide you with expert tips and advice on your move so that you can focus on the things most important to you.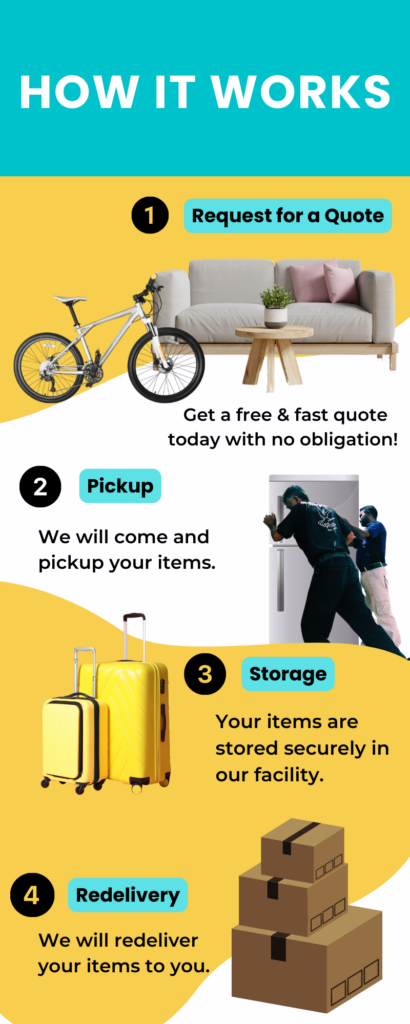 At Shalom Storage & Distribution Center, we provide specialised storage services at our premium facilities with the best security system in place. We ensure that your precious items – whether it is your home furniture to your warehouse storage – are all in good hands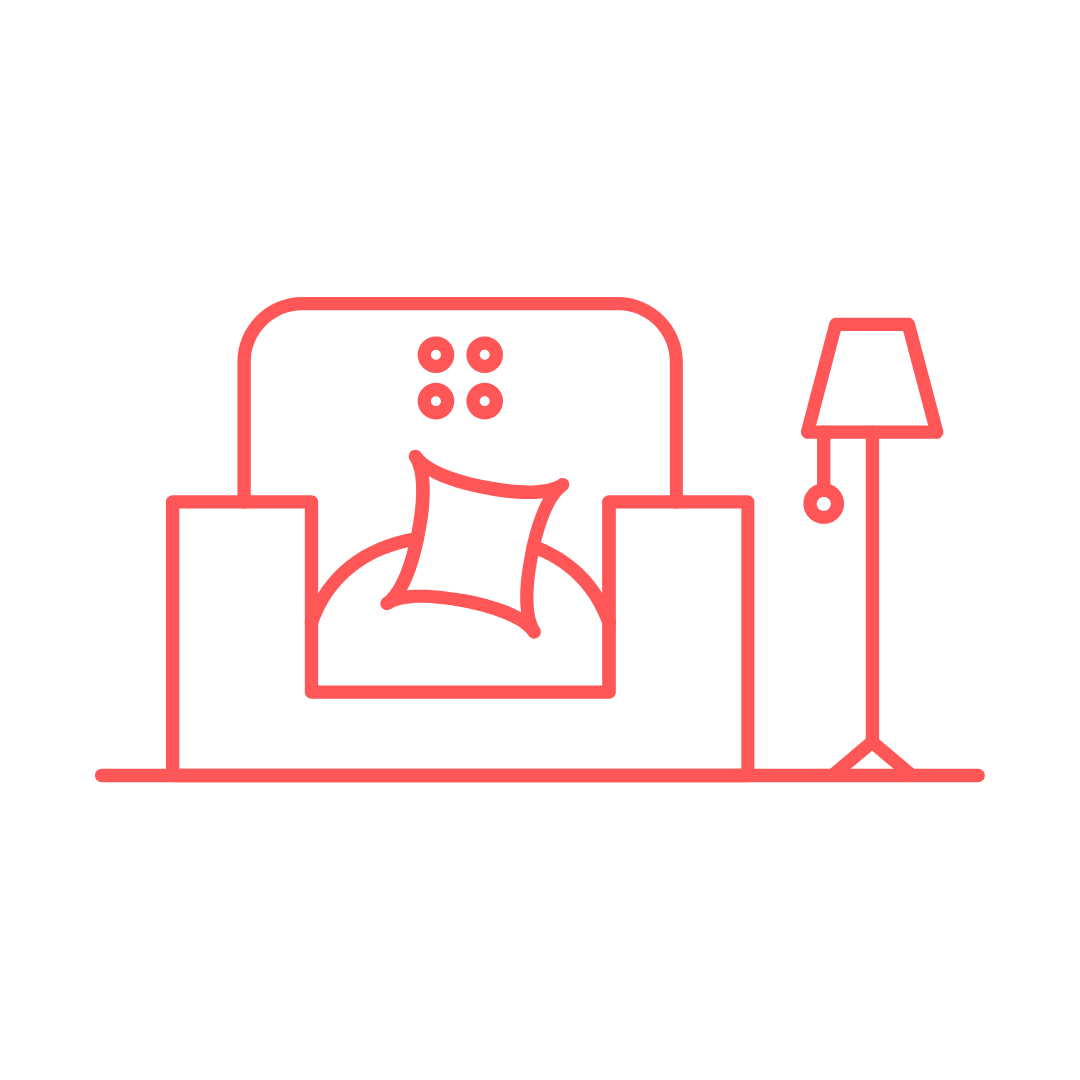 Furniture Storage
We offer flexible storage terms and well-ventilated storage space to keep your home furniture secured and in good conditions.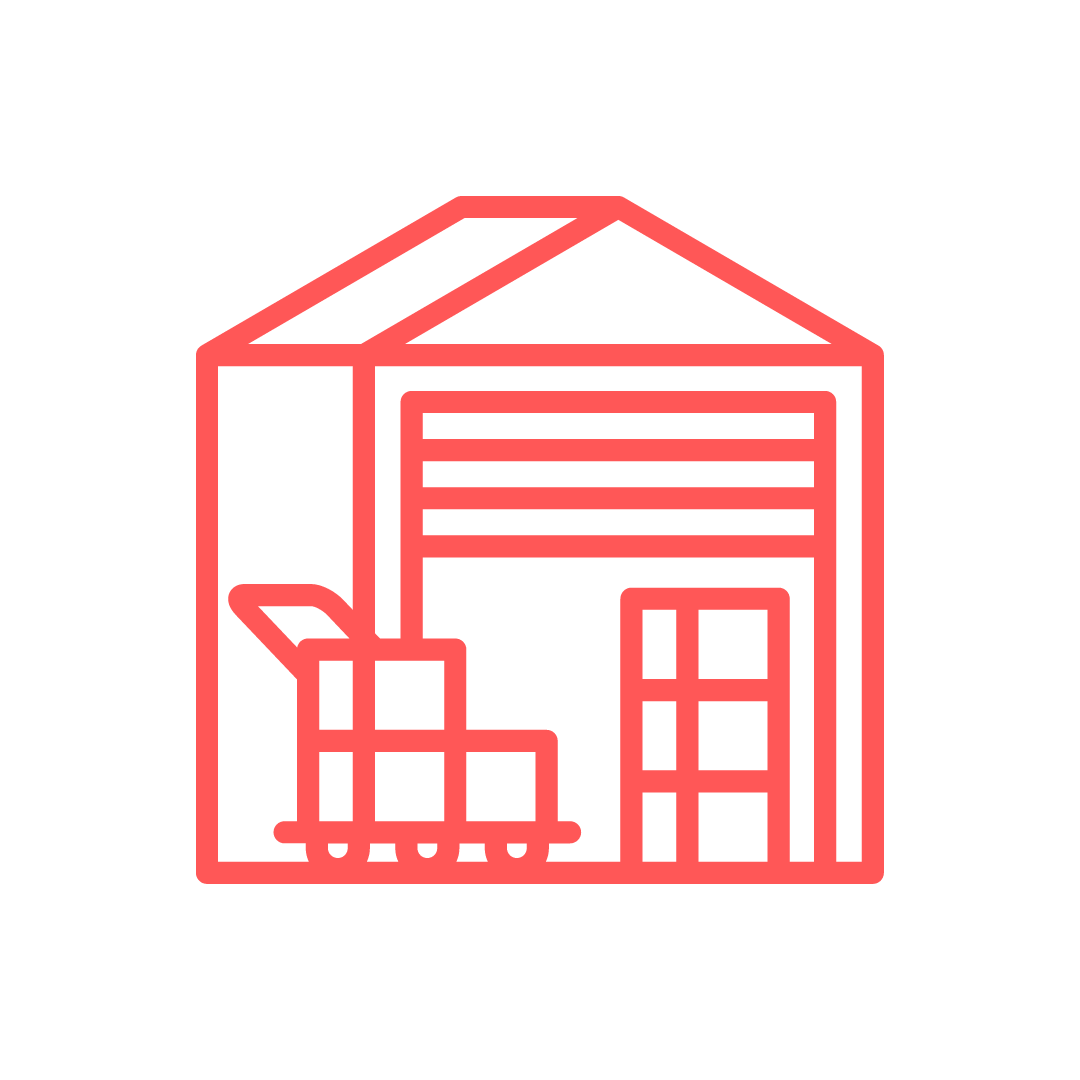 Warehouse Storage
Our newly acquired warehouse offers large space to accommodate warehousing solution and provides distribution channel service.

Documents Storage
We offer safe and reliable space to store important document so you can maximise your office space on productive and profitable usage.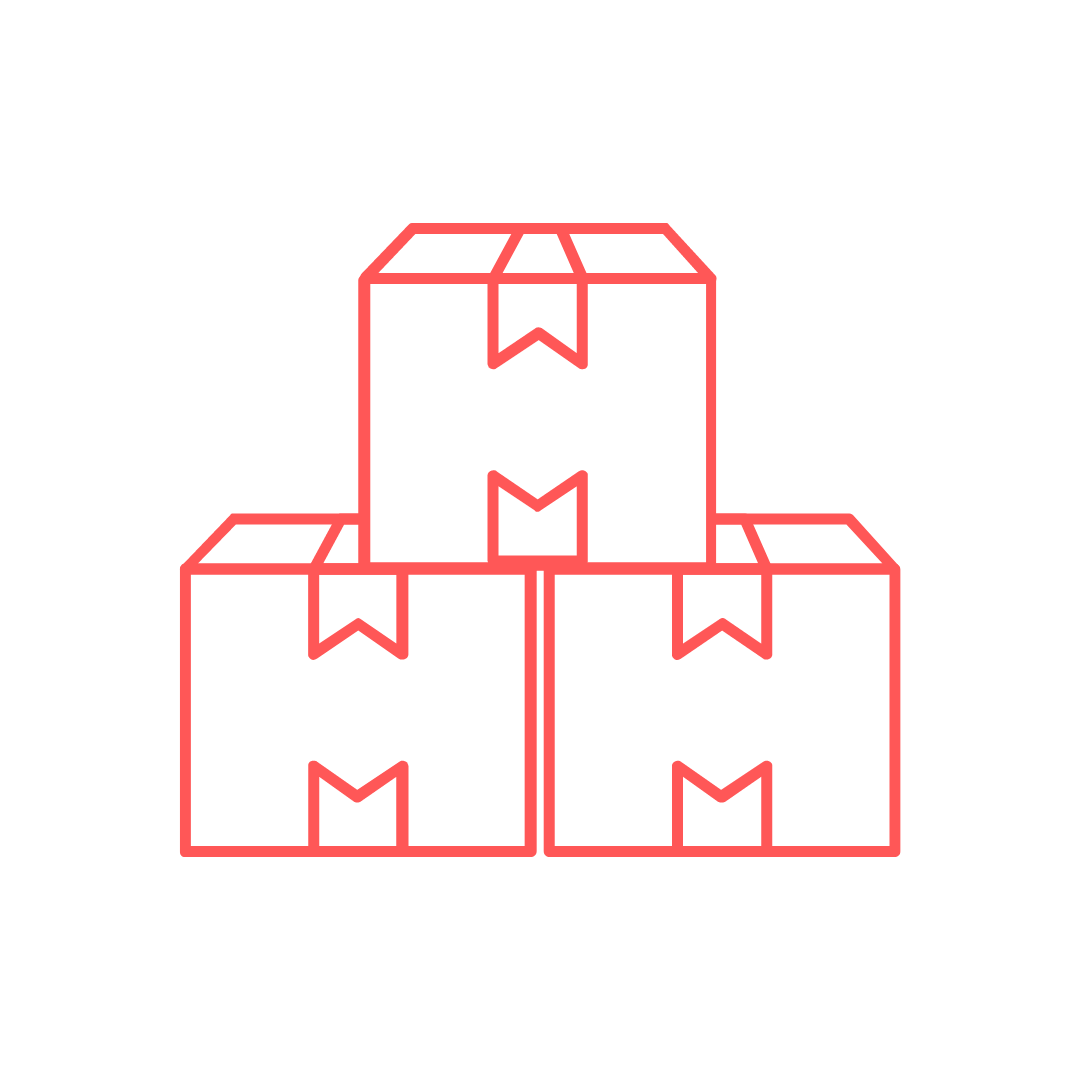 Boxes Storage
We provide packing materials at your convenience for boxes storage. Opt for packing and unpacking service for a fuss free experience.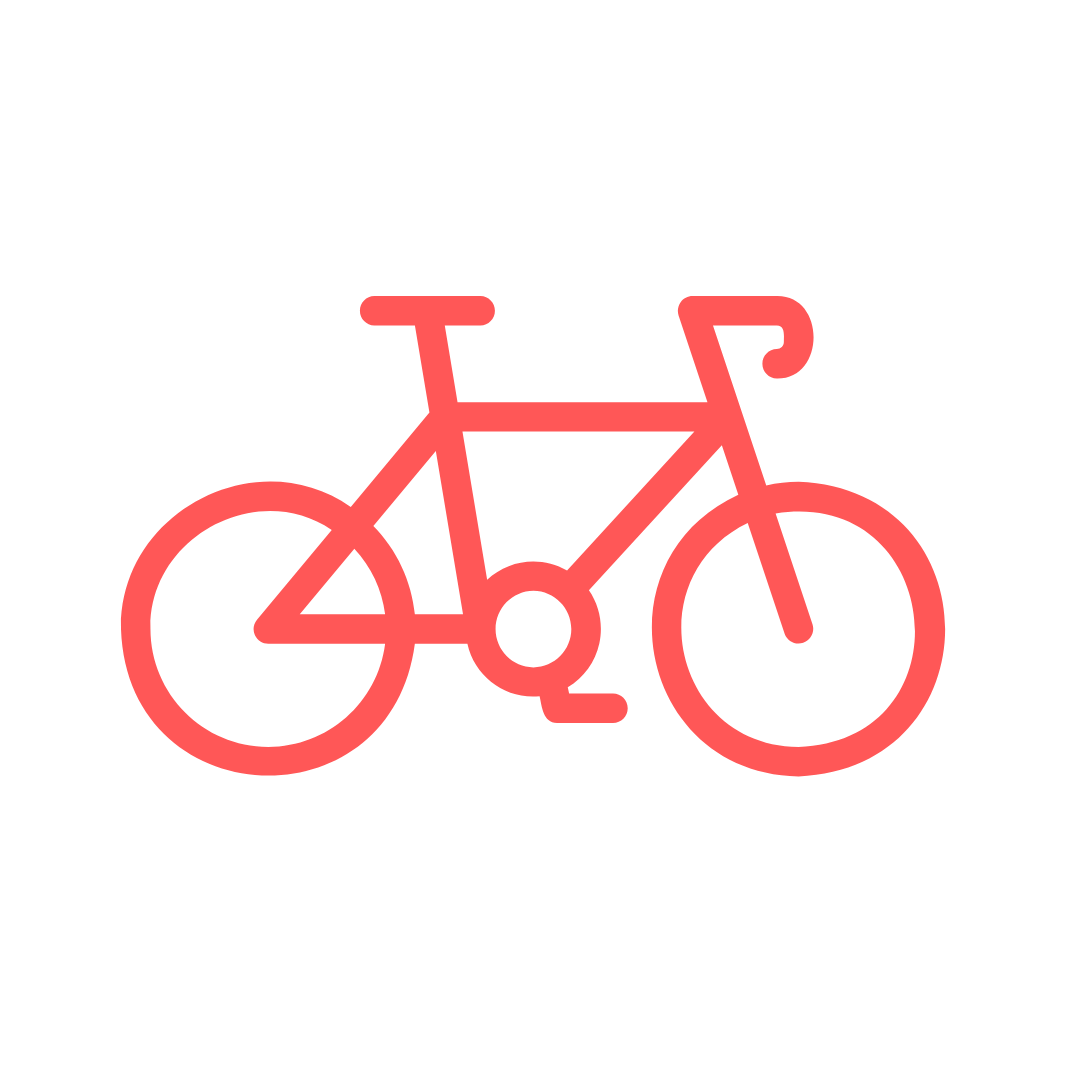 Items Storage
Having item to store in odd size and does not fit into boxes? At Shalom Storage, we are here to help you keep your life organised all in one move.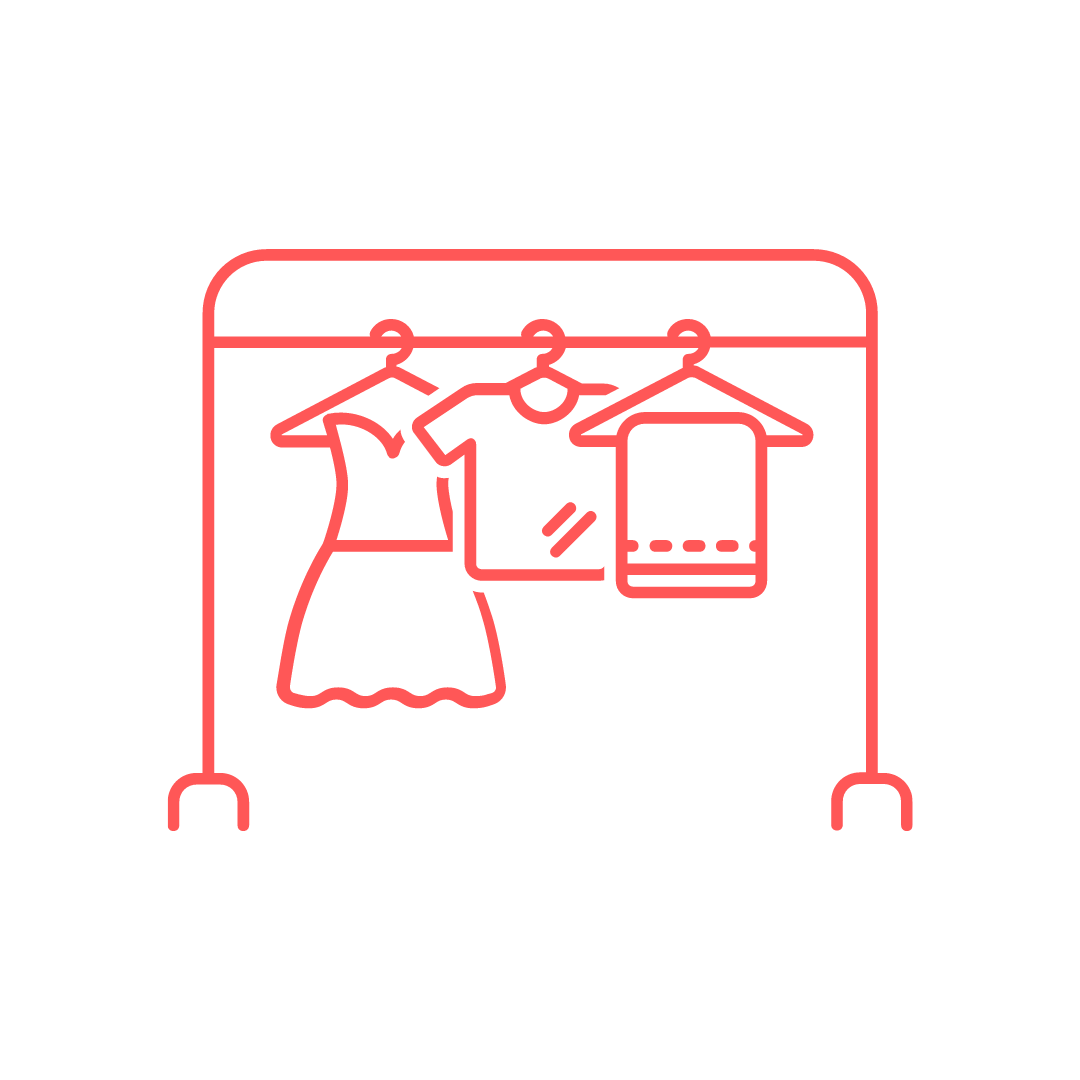 Clothings Storage
We have specially designed wardrobe carton boxes for clothes hanging to avoid the hassle in re-ironing your clothes after redelivery.
We're the expert in this field.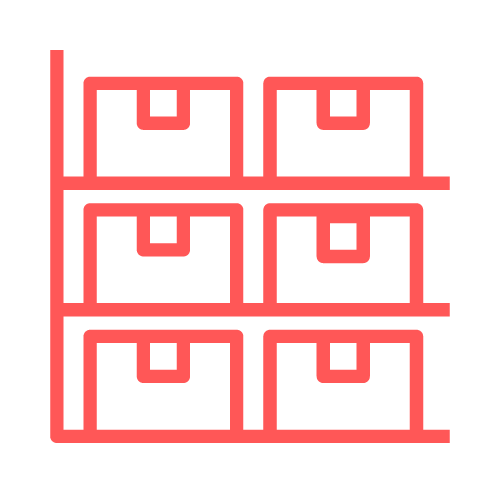 Award-winning
Storage Facility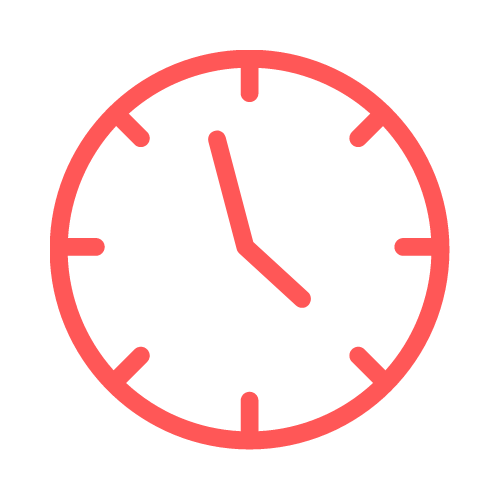 Short & Long
Term Storage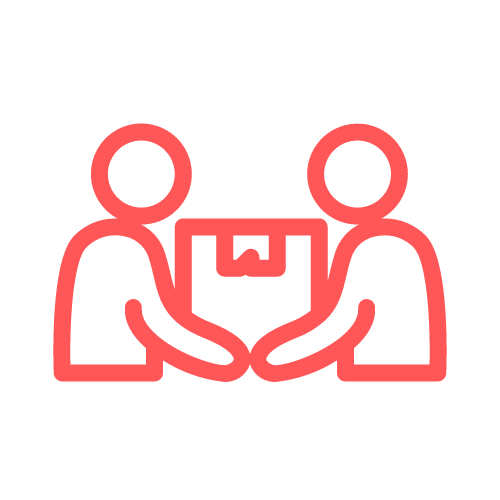 Certified
Packers & Movers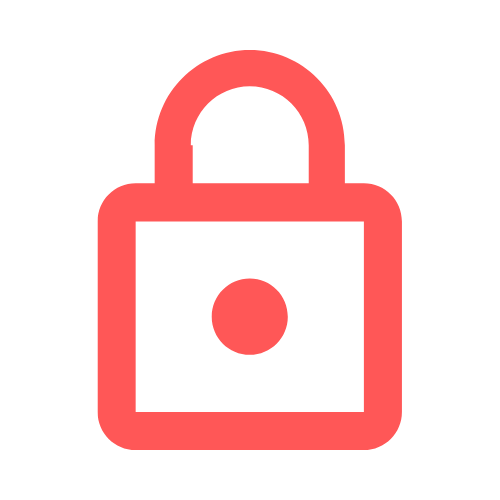 Reliable
& Secured
3 Tips on having a smooth & pleasant
moving and storage experience.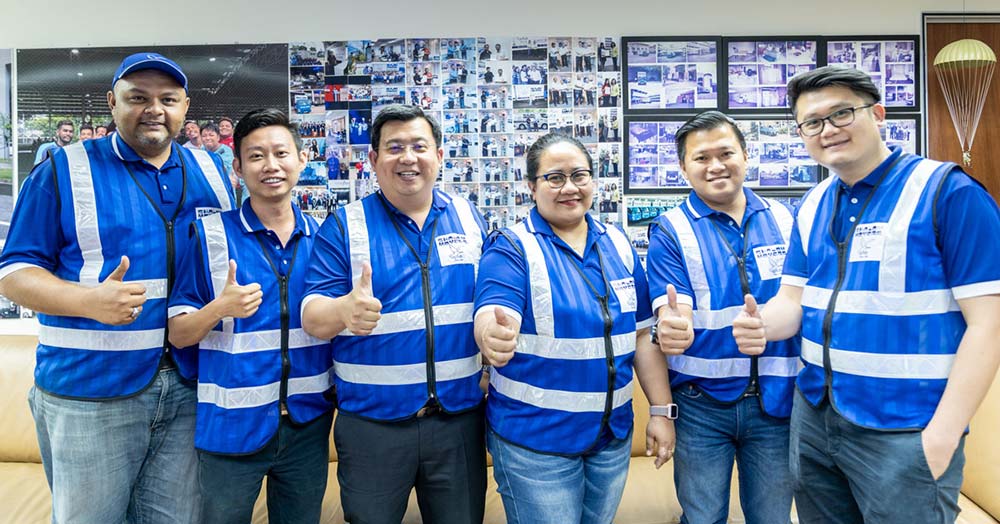 Schedule a physical/virtual site survey is important!
Spend only 20mins on site survey can help to avoid incidental and unforeseeable charges so you can move and store in peace. 
Choosing a reliable and experienced storage provider will help with getting a transparent & an accurate final quote.
Choose Shalom Storage to avoid nightmares with self-storage.
With Shalom Storage, you don't have to lift a finger. Our experts will help you to plan and execute it from moving to storage and redelivery. We will highlight items that require special handling, packing and advise on how they are being transported. There is always someone for you with Shalom Storage.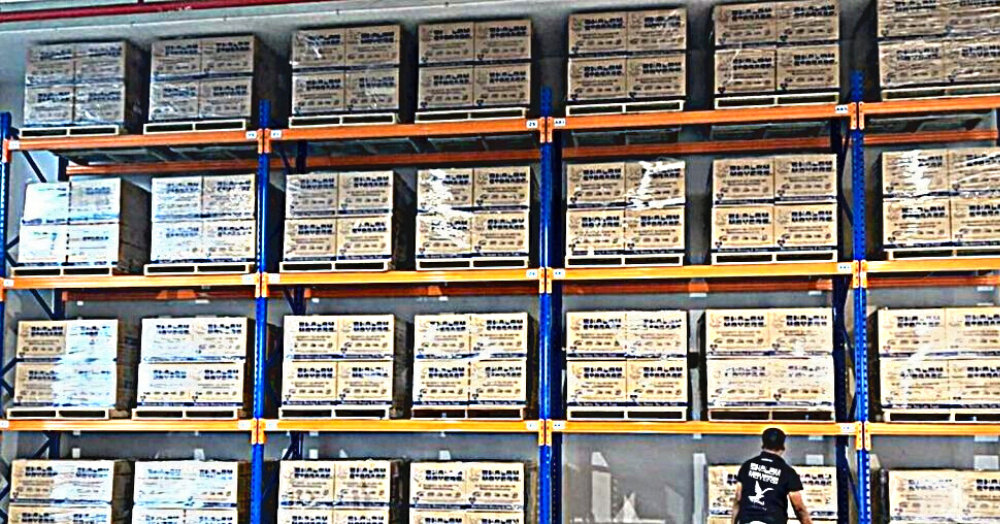 Insurance coverage and security
Having an insurance coverage option is equally important since you are putting your precious items, profitable goods for businesses and or even memories in a storage space. You would want to ensure they are stored in good condition and receive them as per it is. Shalom Storage offers insurance option and on top of that, we are certified packers and movers. 
One major concern from our customers based on experience is on the condition of the storage facility, where your precious items are stored. With us, you can have the assurance that we have aplenty storage space that is sufficient even for tall or bulky items with good ventilation. Our award-winning storage facility have specialised areas so that your items are most suitably stored, from fine wine to home furniture that is professionally wrapped and protected. We handle the items you have entrusted to us with the utmost care and concern, and that is why we also ensure your items are in a high-security warehouse facility that have 24/7 security cameras and security guards in place.
Some customers might encounter generalised solutions from other service providers that do not cater to your individual needs, with Shalom Movers & Shalom Storage, we understand how stressful and uncertain our customers' situations might be, so we offer flexible storage durations that range from short to long-term that can be customised based on your unique conditions.
You can be rest assured with the quality of our move as our movers are certified by various institutions and recognised by the industry. With over 200,000 successful moves, our staff are highly trained and professional, and they can ensure that even in bad weather conditions, your items are well-protected. 
Keep items organised and mind in peace.
All in one move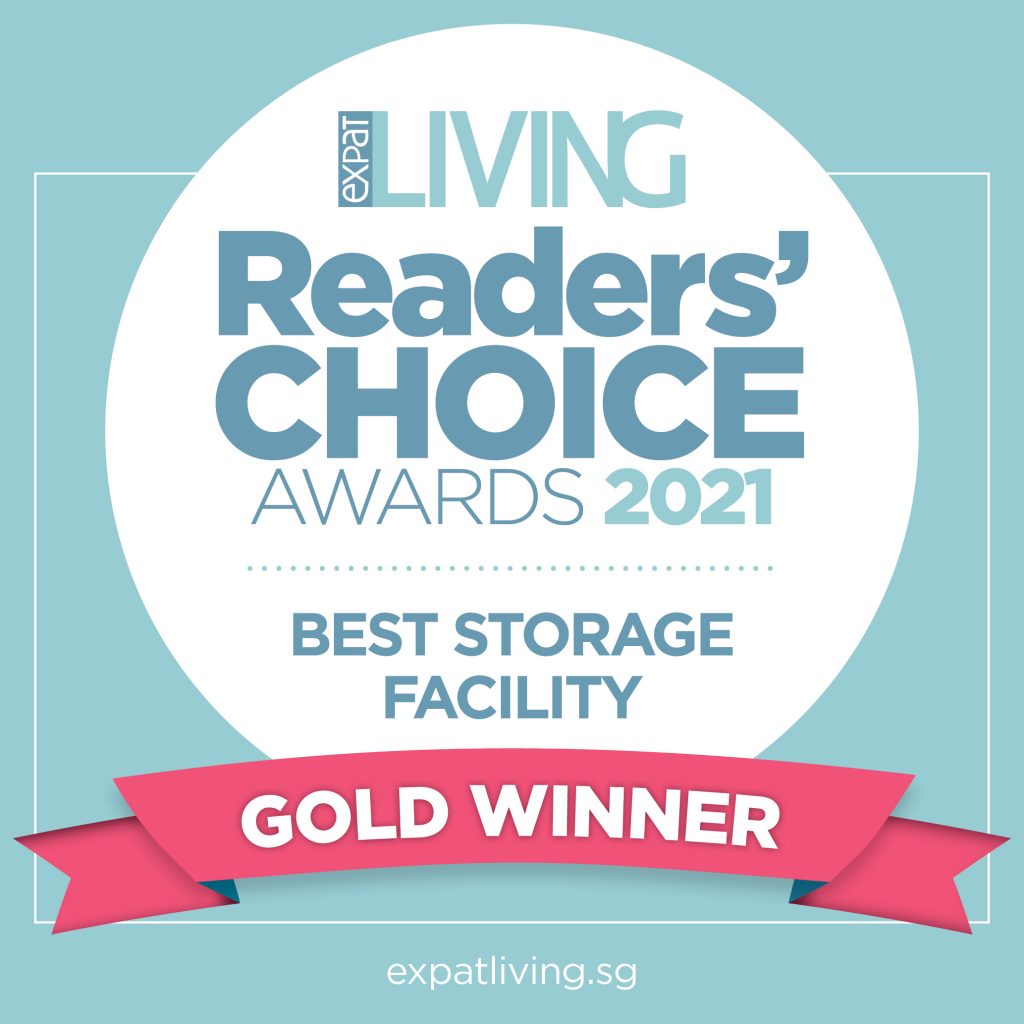 Most frequent questions and answers
We are committed to provide an accurate and transparent quote to avoid any incidental charges. Hence, we offer virtual and physical site assessment at no additional charges or obligation to understand your storage needs to provide a customised storage plan for you. Click here to request for a storage quote at your convenience.
At Shalom Storage, we want to keep your items organised and give you a peace of mind all in one move. We are the only moving & storage company awarded with Singapore Quality Class and voted as best storage facility and moving company for many consecutive years. You can expect quality service in every aspects.
We provide full suite moving and storage services. It means that you do not have to lift a finger with us. We are capable and resourceful to move residentially or commercially, with storage facility that can accommodate to homeowners and corporate clients. Our additional services include packing and unpacking, dismantling and assembly to being a distribution center.  
We keep your move and storage plan simple by attending to the details and needs. We provide packing materials and we deliver to you beforehand so you can have ample time to pack your items. We also provide a varieties of carton boxes to suit the different usage that you may require. Such as boxes for clothes storage that comes with hanging system, wine carton boxes to protect the individual bottles and even boxes for books.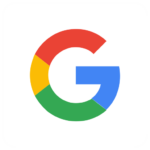 Beginning from assessment, quotation, packing, storage and redelivery. The whole process was handled professionally, swiftly and on time. Would like to compliment Daniel, Mr Huang, Abdullah and Mubarak for a stress free experience. Thank you all for a job well done!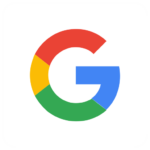 My house was part of a collective sale but my new house is still under construction building. As a result, I was in the market looking for a moving and storage company. I did an Internet search for a reliable moving and storage company and came across Shalom. My contact person was Henry and he has been an outstanding representative for Shalom. His service was top notch. He answered all my enquiries in a timely manner. Henry kept all his promises and ensured I received the best service from Shalom. Moving is an emotional and stressful process, he has been very good in helping me to navigate the process and I really appreciate it. During the actual moving, I met Mr. Wang who is such a professional. He and his team have done an excellent job. They treated every item with care. They are friendly, accommodating and helpful. I think Henry and Wang are true brand ambassadors of Shalom as they represent their company so well!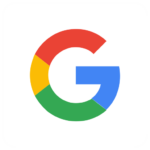 I had the privillege to have Abdullah from Team B supporting us in our moving of house and shifting some of the things to Shalom storage. Abdullah and his team were one of the most amazing moving professionals whom I have worked with. He was exceptionally kind, patient, and friendly. He listens attentively and had great memories on what goes where, despite the place was a mess. His team members (2 gentlemen) were incredibly swift & mighty in getting our things wrapped and prepared for storage. We have a lot of confidence in Shalom Movers because of the way they handled our stuffs including the paperworks.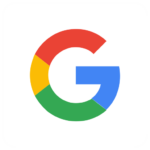 Engaged Shalom for an all in one services, from Moving to Disposal and Storage. I was not disappointed. Evaluator gave professional advises and quotation was clearly defined. On Moving date, movers was punctual, furniture are wrapped carefully and disposal was swift. Overall a fuss-free experience.
Keep items organised and mind in peace.
All in one move
Get your free and fast storage quote today with no obligation. Fill up the form in 60secs.