Welcome to Shalom Movers, where we have mastered more than 40 years of experience in moving homes, offices and providing top-notch logistical solutions to businesses across the globe. As a leading logistics provider, we are committed to delivering professional, quality and reliable services and we are delighted to celebrate life and milestones with our customers.

At Shalom Movers, we pride ourselves on our expertise in all aspects of logistics, from transportation and warehousing to inventory management and supply chain optimization. Our team of skilled professionals is dedicated to ensuring that our customers receive the most efficient and highest standard solutions to their logistical needs.

As we continue to grow and expand our business, we are seeking talented individuals who share our passion for logistics and commitment to excellence. We offer a dynamic and challenging work environment where you will have the opportunity to develop your skills and grow your career in logistics.

If you are looking to join a company that values its employees, provides exceptional service to its customers, and is committed to staying at the forefront of the logistics industry, then we invite you to apply for a role with us. We look forward to hearing from you and welcoming you to our team.
Do you want to be part of a team that values creativity, innovation, and personal development? If so, then Shalom Movers may be the perfect fit for you.

Here are just a few reasons why you should consider joining our family:

Strong Company Culture: Our company culture is one that values teamwork, creativity, and a growth mindset. We believe in collaboration and support each other to achieve our goals.

Opportunities for Growth: We are committed to the professional growth of our employees and offer ongoing training and development programs. We also believe in promoting from within and offering career advancement opportunities to our team members.

Competitive Compensation: We offer competitive salaries and benefits packages to ensure that our employees are well-compensated for their hard work and dedication.

Work-Life Balance: We believe in work-life balance and offer flexible work arrangements, including remote work options, to help our employees achieve a healthy work-life balance.

Meaningful Work: Our company's mission is to make a positive impact on the world through sustainability and volunteering work, we believe that every employee plays a crucial role in achieving that mission.

Diversity and Inclusion: We value diversity and inclusivity and are committed to creating a work environment that is welcoming and inclusive to all. We believe that diversity of thought, background, and experience leads to better ideas and outcomes.

Joining our company is an excellent opportunity for those looking for a challenging and rewarding career in a supportive and dynamic work environment. We are committed to the professional growth of our employees and believe in promoting a culture of diversity, inclusivity and life-long learning. If these values align with your own, we encourage you to consider joining our family.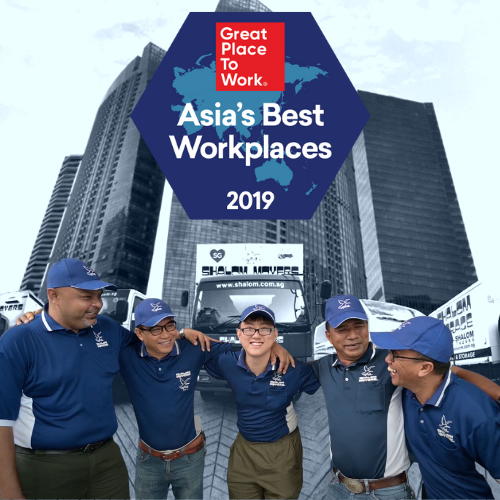 become a Part of Something Great