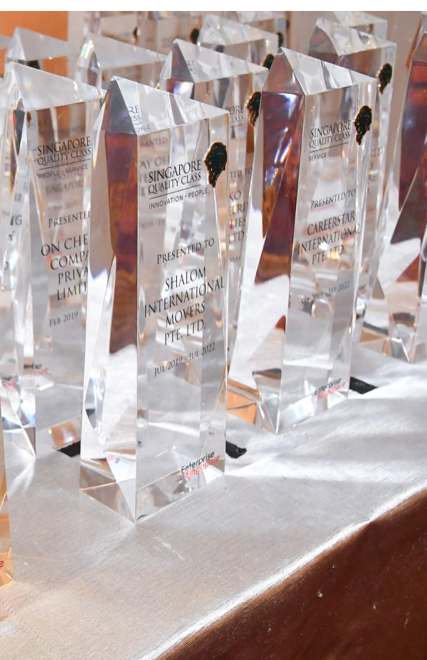 Shalom International Movers has more than 37 years of rich history in empowering the logistics industry. From humble beginnings as a one man, one van operation to a full logistics solutions provider. However, throughout the years, our values remain steadfast as we continue to provide quality services and peace of mind for our customers.
Shalom International Movers has also believed in continuous improvement through strategic partnerships and leveraging on learning and development as a major driving force behind tomorrow's success.
Shalom International Movers is honoured and humbled to have received the Singapore Business Excellence, Singapore Quality Class with Innovation and People niches in Aug 2019.
With the Business Excellence certifications and awards as a mark of excellence, it will instil confidence in our stakeholders, both locally and internationally. We are deeply appreciative of the support we have received from our various partners and associations thus far.
With the recognition, Shalom International Movers is even more motivated and strongly believes in expanding the learning and development of their staff to adopt best practices and peer learning opportunities, through seminars, learning journeys and networking, to improve business performance.