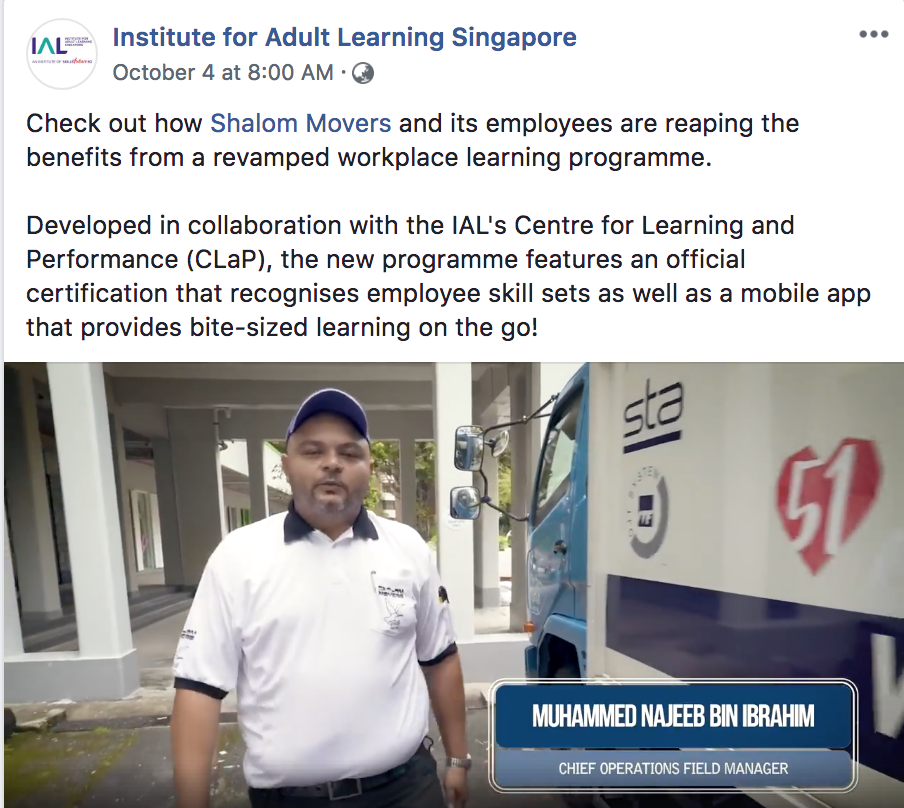 "After reviewing and enhancing on-the-job training blueprints for Shalom, our specialist developed a structured workplace learning programme that leads to official certification of their skill sets.
When all Shalom employees experience comprehensive and structured workplace learning, there will be greater consistency in service standards. " IAL – Shalom Movers' Workplace Learning Programme
In SHALOM, we have a movers training programme in place so as to enhance and standardise our jobs as we want our employees to take up more responsibilities and also to have a clearer path in progression. – Shalom Movers

Get in touch with Shalom Movers Today!
Talk to us at +65 62876117 or Email to admin@shalom.com.sg